Speakers
More coming soon…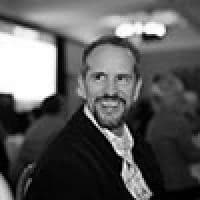 Steve Beauregard
CEO & Founder
GoCoin.com
Steve is serial entrepreneur with a keen eye for emerging technologies and the business instincts to develop companies in the critical path of the trends. In the early 90's, Steve helped DIRECTV launch the first commercial satellite television service in the US and Latin American countries. He played a key role in the design and integration of their business systems and the in-country rollout of service. As the Internet gained steam, Steve identified email as the next "killer app" and launched a successful Enterprise Messaging and Collaboration practice for international fortune 100 companies. In 1998, Steve took that practice mobile after RIM showed him an early prototype of a two-way mobile email pager (the device was ultimately rebranded as the BlackBerry.) Recognizing the trend early, Steve positioned his company REGARD as the first west coast BlackBerry partner and at one point become the largest independent reseller of BlackBerry products in the US. After the Y2K craze, REGARD expanded into a high-end boutique Internet strategy firm to compete with Razorfish, March-First and the like. REGARD quickly added clients TRW, VPA (bought by Fidelity), DIRECTV and John Deere while the mobility division landed Sony Pictures, Universal Studios, Wells Fargo Bank, Countrywide, Hughes, LIONSGATE, Creative Artists Agency and myriad state & federal gov't agencies. In 2003, REGARD opened an Indian software development subsidiary and established a nationwide reputation with RIM, Microsoft, AT&T, Sprint/NEXTEL, & Verizon a "go-to" mobile and eCommerce company. Steve has been COO of a publicly traded eCommerce business, conducted due diligence and made countless angel investments into startups, acted as outside business process and technology strategist to countless "C-Level" executives of Fortune-500 and SMB Businesses. Steve was featured in Entrepreneur Magazine (9/07), is often quoted in trade rags, and speaks at southern California universities & tradeshows on entrepreneurship, mobility, social media, and NOW cryptocurrencies!
---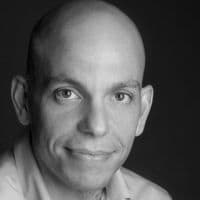 Nikos Bentenitis
Founder, CoinSimple and Chair of Education Committee, Bitcoin Foundation
Dr. Nikos Bentenitis holds a Ph.D. in Physical Chemistry from Rensselaer Polytechnic Institute (RPI) and a B.S. in Chemical Engineering from the National Technical University of Athens, Greece. As a university professor, he has held teaching and research appointments in universities of New York, Texas and Ecuador. He is the founder of CoinSimple (coinsimple.com), a Bitcoin startup that simplifies the acceptance of Bitcoin for merchants, and he is heavily involved in cryptocurrency education as a Chair of the education committee of the Bitcoin Foundation.
---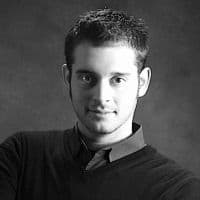 Eric Benz
Director, UK Digital Currency Association and Managing Partner, Blockstream Ventures
Eric has been involved in the 'payments technology sector' for the best part of a decade and has delivered retail payment solutions for the world's largest merchant brands transforming the way in which they sell and ship to their worldwide customers. He continues to lead innovative Pay-Tech solutions for the rapidly emerging digital currency and mobile wallet markets. Eric's specialties mainly lye in providing and integrating a wide range of merchant services in combination with accelerating brand and product development. Being at the forefront of mobile and alternative payments has allowed Eric to stay informed and engaged with merchants and payment service providers alike. Eric's expertise is vast in the European and emerging markets. He has worked in many different places immersing himself with localized payment solutions for the under banked consumers who live in low card penetration demographics. Whilst working in Russia, he was instrumental in establishing and scaling combined online/offline retail whilst pushing for rapid adoption of mobile app ecosystems. Eric's involvement in the Digital Currency Space is vast and he is working with some of today's most innovative and exciting financial technology companies. Shaping the future of money is the main driving force for Eric currently in this ecosystem and he is focused on providing innovative financial services to mature and emerging markets. With eyes set on the future, Eric is building a bridge, which connects the old world of money transmission to this new world of finance. Currently Eric serves as a director for the UKDCA (UK Digital Currency Association) and advises companies like GoCoin, Expresscoin, and many others.
---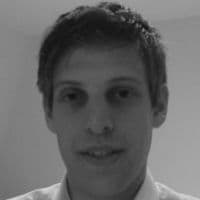 Jonathan Bier
Chartered Accountant and Investor
Jon is a mathematics graduate and chartered accountant, who qualified with KPMG in London; he is currently a professional investor focusing on the listed equities space. Jon has participated at many Bitcoin conferences in the past, going back several years.
---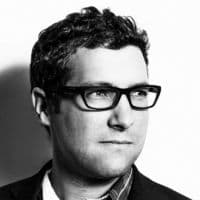 Nicolas Cary
CEO
Blockchain.info
Nicolas Cary is CEO of the world's most popular Bitcion website: Blockchain.Info. He brings inspired insight and a unique skill set of creative passion and ethical, pragmatic, thought leadership to his role at Blockchain. He has helped publicly articulate the emerging Bitcoin economy in forums as diverse as Wired, Bloomberg News, The New York Times, and conferences world wide. An engaging speaker, Nicolas combines compelling story telling with hard data driven visuals to explain complex business issues with down to earth authenticity. When not working, Nicolas is a superb chef, outdoorsman, and fitness runner.
---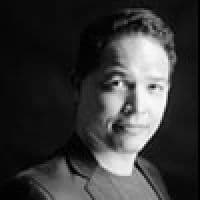 Malcolm CasSelle
CEO
Timeline Labs
Malcolm CasSelle is currently CEO of Timeline Labs, the leading solution for media companies to discover, display and measure engaging content based on social signaling. Malcolm former lead MediaPass as CEO, the leading digital subscription solution for content publishers serving clients like CBS's Jim Rome and well known newspapers and digital publishers. Prior to that, he was CEO of Xfire, the 22M registered user social network for video game players. Malcolm acquired expansion capital and charted a pivot for the company from advertising to premium paid models. Prior to that, Malcolm was Regional GM with majority of P&L responsibility for Groupon's joint venture with Tencent in China called Gaopeng. Based in Shanghai, he continually exceeded revenue targets starting from zero to millions of US dollars per month. Those operations were valued at over US $500M at Groupon's IPO. Earlier in his career, Malcolm was a co-founder of PCCW, now a publicly traded telecom based in Hong Kong valued at $27 billion USD. During his career, he assisted in raising billions for PCCW's public offering and hundreds of millions for other private transactions. He holds degrees in Computer Science from both MIT and Stanford University and speaks both Japanese and Mandarin.
---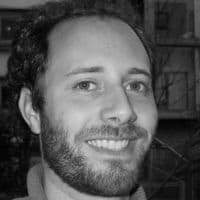 Flavien Charlon
Founder
Coinprism and Predictious
Flavien is the founder of Pixode which develops online applications and games. Notable products include Predictious, the Bitcoin derivatives and prediction market, and Coinprism, the first colored coins web wallet. Colored coins allow people and organizations to securely issue and trade real-world assets like commodities, stocks and bonds on the bitcoin network. Coinprism recently won the global Startup Challenge hosted by the Bitcoin Foundation in May 2014. Flavien has a software engineering background. He is a graduate of Ecole Centrale Lyon, France, where he received an Msc. in Engineering.
---
Abe Cofnas
President
Quicksilver Concept
Abe Cofnas is President of Quicksilver Concept Inc., a trading algorithm and training company focused on developing alerts for traders that use fundamental, sentiment, and technical signals in innovative ways. The company has developed an innovative trading and training platform that provides fast-track learning on how to trade and is developing a Bitcoin Trading Team technology and AP. Cofnas is a leader in training trading focused on currencies, and sentiment analysis and is a published author.
---
Joe Colangelo
Executive Director
Consumers' Research
Joe Colangelo serves as the Executive Director of Consumers' Research, America's oldest consumer organization. Headquartered in Washington, D.C., the organization works at the intersection of emerging consumer trends and policy. He regularly advises policymakers on the impact of regulations and current tax policy on the evolution of the crypto-currency ecosystem. Joe graduated from U.C. Berkeley with a major in Political Science.
---
Nicolas Courtois
Cryptographer and Senior Lecturer in Computer Science
University College London
Nicolas T. Courtois is a cryptologist. He has obtained a PhD from Paris University. Then for 7 years he worked as a cryptography engineer at the French smart card champion Gemalto. He is a highly influential cryptologist with more than 60 regular publications and more than 3700 citations. He is responsible for the cryptanalysis of many real-life ciphers used by hundreds of hundreds of millions of people every day,such as the Bluetooth cipher E0, the automobile cipher KeeLoq and the MiFare Classic Crypto-1 system which is used in public transportationand building access control. He has 8 patents on industrial applications of cryptography. He has co-authored several research papers on bitcoin.
---
Simon Dixon
CEO and Co-Founder
BankToTheFuture.com
Simon Dixon is the CEO & co-founder of BankToTheFuture.com & author of the book 'Bank to the Future'. An active banking reformer and director of the UK Digital Currency Association & UK CrowdFunding Association, who regularly speaks on the future of finance to governments, businesses, investors and financial institutions. An ex-investment banker that left corporate in 2006 to launch his first business, angel funded by billionaire Peter Hargreaves and advocate of CrowdFunding since raising finance for BankToTheFuture.com through Equity CrowdFunding on it's own platform. You will find Simon regularly quoted & appearing in much of the major press & media including BBC, FT, Reuters, Bloomberg, Wall Street Journal to mention a few.
---
Bruce Fenton
Founder and President
Atlantic Financial
Bruce Fenton is the founder and President of Atlantic Financial which, in 1994 became the first full service investment firm to use the Internet. Prior to Atlantic Financial Bruce was with Morgan Stanley and has specialized in emerging technologies and emerging markets. He is also Managing Director of a subsidiary of the company which focuses on emerging markets economic consulting. Bruce has completed over $4.5 billion in transactions and served as an advisor to large government funds, investment firms, high net worth individuals and charitable organizations. Bruce lives half of the year in the Middle East and has spoken at MIT, Tony Robbins, the Global Competitiveness Forum and other major events and has been quoted by the Wall St. Journal, Investor's Business Daily and others. Bruce is a lifetime member of the Bitcoin Foundation and a founding member of the Bitcoin Association, an industry advocacy group.
---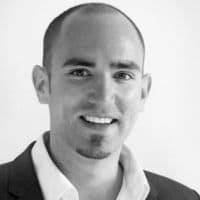 Michael Geike
CEO
Smart Equity AG
Michael is a graduated mathematician who started his working life as a derivatives trader at JPMorgan. As a Vice President he stayed with the firm for six years experiencing the credit crunch from the first row. He then founded and later sold his own business in Berlin before joining the online retailer Zalando SE, where he is leading a team of mathematicians and data scientists to optimize payment option algorithms. He is also the CEO of Smart Equity AG, a company listed on the Hamburg Stock Exchange that is solely focusing on cryptocurrencies & blockchain technology.
---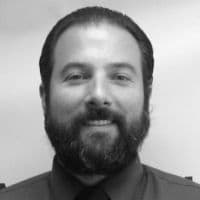 Lukas Gilkey
President
Cloudhashing
Lukas Gilkey is the President of Cloudhashing, the largest privately owned mining operation in the world with four Petahashes on the network that serves over 10,000 customers daily. Lukas brings over a decade of experience in the Direct Marketing industry for a variety of products and services. He merged his passion for Bitcoin and marketing with Cloudhashing and is currently focused on converting the masses into CloudHashing customers as the Bitcoin industry continues to grow.
---
Gareth Grobler
Founder, ICE³X and Founding Member
UK Digital Currency Association
Gareth is a Digital Currency Expert & Speaker, the Founder of the Bitcoin Exchange ICE³X.com and also a Founding Member of the UK Digital Currency Association. Gareth has over 14 years of experience in IT Infrastructure & Architecture development, and has held positions at Investec Bank, UBS, BNP Paribas and Lloyds TSB. Gareth was born and raised in South Africa and currently resides in London.
---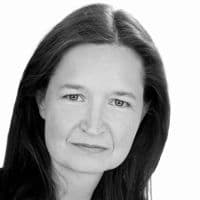 Anka Hakert LL.M. (Tax)
German Attorney At Law
WINHELLER
Anka Hakert
practices tax law, business law and the law of nonprofit organizations. As an experienced German attorney, she focuses on company taxation and the involved issues. With her special focus on value added tax, she regularly holds lectures concerning tax matters of Bitcoin businesses. Anka makes sure that clients interested in trading or using Bitcoins are well prepared when it comes to tax and regulatory issues. Consequently, Anka Hakert specializes in international tax law. She gives legal advice to both corporate and private clients on all transnational issues including the application of relevant double tax treaties. In particular, she handles questions of international corporate tax and estate tax in cross-border cases as well as questions of transfer pricing in case of associated corporations. Anka is one of three WINHELLER attorneys that have worked on challenging domestic and international Bitcoin cases. Together, they have advised a number of prominent Bitcoin companies, including, but not limited to, exchanges and contests. Anka studied law at the University of Trier, Germany. During her mandatory practical legal training she also gained international experience by spending one term working for a law firm on the Seychelles. After completing her bar exam, Anka began to work as an attorney. Before joining WINHELLER, she was employed for several years as deputy head at a nonprofit organization located in Berlin.
---
J.Bradley Hall
Founder, Chairman and CEO
ICON
J. Bradley Hall is the CEO of ICON CAPITAL RESERVE SA ("ICON"), a licensed 'buy and build' financial services firm based in Panama. The Company is led by a management team with international banking, finance, risk management, digital cryptography, governance and gold trading experience. ICON is launching AUREALS™ a decentralized, digital currency fungible with physical gold. Each AUREAL™ can be redeemed for 1 gram of physical gold, perfecting a secure and discrete digital medium of exchange by attaching a real asset that has been accepted as a trusted store of value for 6000 years. Brad is also the architect behind the launch of a number of successful companies and enjoys a reputation as a focused, energetic entrepreneur with 28 years of finance, M&A, operational, gold trading and fund management experience that includes: REALGOLDX™, a physical gold trading company; Amazing Technologies Corp, raised US$34.5 million and rolled up emerging market software companies with customers and operations in 30+ countries; ICON Capital Management Inc., a San Francisco based pre-IPO software fund; the Triax Growth Fund, a Toronto based structured products fund that grew to CDN$1.8 Billion AUM; Canadian Director for Campaign '95, a US$100 million IBM channel push for OS2 that generated $1 billion in new licensing revenue and Integrity Software Corp., a pioneering automated software factory that was sold to a leading Indian outsourcing and managed services group.
---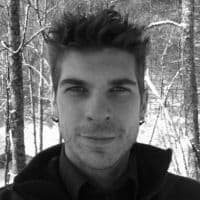 Xavier Hawk
Founder
Permacredits
Xavier Hawk Is the founder of Permacredits and also founded Colony Earth, an Eco Village and Eco Development company in Western North Carolina that runs on Bitcoin and other crypto currencies. The business model he developed for profitable Permaculture Eco Developments is already being adopted and implemented in locations across the globe, and the work he is doing with Permacredits is laying the groundwork for how DACs and Bitcoin 2.0 protocols function in the marketplace.
---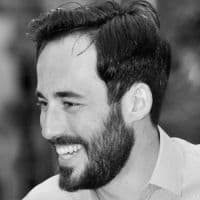 Eitan Jankelewitz
Technology Lawyer
Sheridans
Eitan Jankelewitz is an intellectual property lawyer at the firm Sheridans. Eitan specialises in software and technology, working with a range of bitcoin businesses including bitcoin mining hardware manufacturers, hosted bitcoin mining providers, bitcoin exchanges, wallet developers and businesses accepting payment in bitcoin. Eitan has formed part of a number of delegations to discuss bitcoin with UK government departments and regulators, including HMRC. Eitan is a founder member and founder director of the UK Digital Currency Association.
---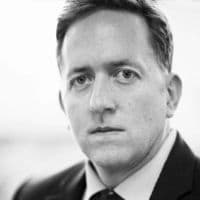 Brian Klein
Partner
Baker Marquart LLP
Brian Klein is a partner at the litigation boutique Baker Marquart LLP and the chair of the Bitcoin Foundation's legal advocacy committee. Brian is a former United States federal prosecutor with extensive trial experience whose practice focuses on high-stakes criminal defense and civil litigation matters. Brian represents clients (many of whom are involved with bitcoin ventures) in the United States and around the world. Brian also teaches a criminal practice seminar at USC's law school.
---
Aaron Koenig
Managing Director
Bitfilm and Organizer, Bitcoin Exchange Berlin (BXB)
Aaron has been active in the Internet industry since 1994. He is the organiser of the Bitcoin Exchange Berlin (BXB), Europe's first in-person Bitcoin exchange. He is also the managing director of Bitfilm, a film production company specialised on commercial animation and the head of marketing of Bits of Proof, a company that develops software solutions for Bitcoin enterprises.
---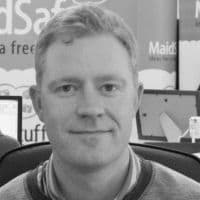 Nick Lambert
Chief Operating Officer
MaidSafe
Nick started his working life in project management roles with IBM and Sanmina SCI, before a change in tack led him into senior marketing positions with a diverse range of companies, which included a successful exit to a large US corporate. Nick has an MSc in marketing and is responsible for managing all aspects of MaidSafe's business, including overseeing the firms commercialisation, intellectual property, marketing and business strategy.
---
Juan Llanos
EVP of Strategic Partnerships & Chief Transparency Officer
Juan is EVP of Strategic Partnerships and Chief Transparency Officer at Bitreserve.org, a cloud-based payment network that allows members to remove bitcoin's volatility and merchants to receive payments at zero cost. He co-founded, and until recently was the EVP and Compliance Officer ofUnidos Financial Services, Inc., an innovative financial services and technology provider catering to merchants and under-banked end consumers in the USA and Latin America. He is responsible for the formulation and execution of the company's technology strategy, as well as its AML and compliance risk management infrastructure. Previously, he was Chief Compliance Officer of Remesas Quisqueyana, Inc. in New York City. He is a member of the Bitcoin Foundation's Regulatory Affairs and Education Committees, Co-Chair of DATA's AML Working Group, writes about risk and virtual currencies in his blog (ContrarianCompliance.com), is an advisor and board member at various crypto-currency and technology start-ups. A Certified Anti-Money Laundering Specialist since 2003, Juan has over a decade's experience of building and managing AML/CFT and regulatory compliance programs for multiple international jurisdictions, including Canada, Italy, the United States and Spain, and is recognized as a pioneer in the development of compliance and risk management best practices for the money transfer industry.
---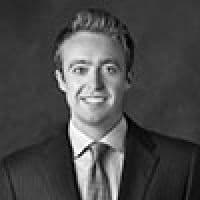 Jaron Lukasiewicz
Chief Executive Officer
Jaron Lukasiewicz is the Chief Executive Officer of Coinsetter, which offers a high-performance levered trading platform for Bitcoin. Prior to Coinsetter, Jaron was the Co-Founder of Ticketometer, an social media-focused online ticketing platform. Prior to that, Jaron was an Associate at The CapStreet Group, a Houston-based private equity firm, and an investment banker at J.P. Morgan and Madison Williams in their global investment banking groups. Prior to that, he was a summer analyst at SPB Partners, a Las Vegas-based private equity firm. Jaron is fluent in Spanish and Portuguese. Jaron graduated from Rice University on the President's Honor Roll with a Bachelor of Arts in Economics.
---
Hakim Mamoni
Co-Founder and CTO
Seedcoin
Hakim is a bitcoin enthusiast turned bitcoin evangelist actively promoting global acceptance of bitcoin in society. After a successful career in the City in London as IT expert for financial institutions ranging from Investment Banks to Central Banks, Hakim decides to travel the world and eventually settles in Chengdu, China, where he creates a mobile and internet application startup. Hakim is now back in Europe, lobbying for bitcoin and vetting bitcoin entrepreneurs and startups for Seedcoin.
---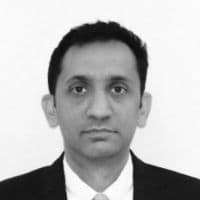 Ashok Misra
CISSP, Chair, CNP Payment Forum and Founder
Alina Consultants
Ashok Misra, CISSP has built ecommerce systems for Amazon.com, Real Networks and Linden Labs ( Second Life) . He is the founder of Alina Consultants Inc, a boutique consulting firm advising and building solutions for ecommerce merchants on epayment architecture and security. He has considerable experience in crypto currencies and in particular in building bitcoin purchase paths. He is widely regarded as a Payment Security Expert and possesses in-depth knowledge on PCI Compliance. He has a deep knowledge of country specific payment methods and mobile payments. He is the Chairperson for the European Customer Not Present Payments Forum (EU CNPPF).
---
Jean-Marie Mognetti
Partner
Global Advisors (Jersey) Limited
Jean-Marie is a partner at Global Advisors (Jersey) Limited. Jean-Marie is registered with the NFA as a Principal, an Associated Person, and an NFA associated member of GAJL and is approved as a Key Person of GAJL by the JFSC. After 15 years in the commodity space, Jean-Marie and his two partners made an all but discrete entry in the bitcoin ecosystem by launching the first regulated investment vehicle targeting institution investors. Previous to Global Advisors, Jean-Marie worked as a commodity trader at Hermes Fund Managers and Lehman Brothers, among others. Jean-Marie holds a MSc in Mathematical Trading and Finance from the Sir John Cass Business School, London (2009), an MSc in Bank-Finance-Insurance (2008) and a Degree (BSc) in Economics (2007) from the University Paris X, France.
---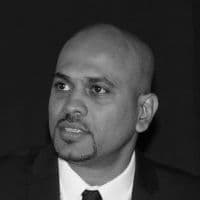 Vikram Nikkam
Co-founder & Director Global Business Development
In his search to understand the concept and fundamentals of money Vikram came across Bitcoin in 2009 which got him interested in working in the space. He is a firm believer that crypto technology will be the inevitable future of money and exchange of valuables through a decentralized body of trust. Vikram was also one of the organizers for India's first ever Global Bitcoin Conference Bangalore 2013. He was also co host of a successful meetup group called the Bangalore Bitcoin Progressive Thinkers. Vikram is currently the Co-Founder and Head of Global Business Development at Unocoin, India's Bitcoin storage and trade solutions.
---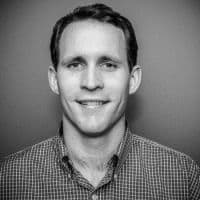 Will O'Brien
CEO & Co-Founder
BitGo
Will is CEO and co-founder of BitGo (https://bitgo.com/), a premier, venture-backed Bitcoin services company that offers the industry's first multi-signature Bitcoin wallet. Will is also an angel investor and advisor to early stage startups. Will previously held executive and leadership roles at Big Fish Games (social casino, casual games), TrialPay (in-app payments and advertising), Random Walk Computing (real-time trading technology) and has founded and operated his own startups in consumer Internet and media. Will is an accomplished public speaker and has been featured in the Wall Street Journal, AllThingsD, BusinessWeek, VentureWire, Time, Fortune Small Business and various industry press. He has presented at a variety of industry conferences and appeared on television. Will holds an MBA from MIT Sloan School of Management and a B.A. in Computer Science from Harvard University.
---
Chris Odom
Co-Founder and CTO
Monetas
Chris Odom is Co-Founder and CTO of Monetas, the world's first decentralized system for financial and legal transactions, and the creator of the Open-Transactions digital finance suite that Monetas is based on. Open-Transactions features industry-leading innovations that solve critical problems in digital finance, and addresses urgent needs in the Bitcoin economy. Chris' eighteen-year software career has encompassed coding and managing enterprise software development projects for leading US and foreign multinationals. He is experienced in a wide range of languages, platforms, and applications, and has deep experience in cross-platform high-security cryptographic applications and as system architect.
---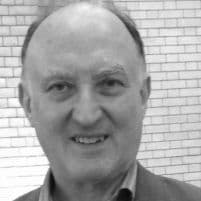 Michael Lykke Parsons
Founder
Breaking Bit Ltd
Michael Parsons is an independent Bitcoin Advisor, Entrepreneur and experienced (Worldwide & UK) Bitcoin Presenter and a founder member of the UK DCA (Digital Currency Association). Michael is also a UK qualified Chartered Accountant (FCA) and was previously a Banking Management Consultant for two of the 'Big Four.' (KPMG in Moscow & PwC in London). Michael is the crypto/virtual currency advisor to the States of Alderney and was the first formal presenter of Bitcoin to a major UK clearing bank - Barclays Bank (HQ Canary Wharf) and Barclaycard (HQ Northampton) in 2012. Michael was asked and provided the first official presentation of Bitcoin to the UK Government (Department for Business Innovation & Skills (BIS) in Victoria) in May 2013, attended by 50 senior civil servants from GCHQ, the Home Office, HMRC, SOCA and the Inteligence Services as reported in the Financial Times on May 13/14th. In the same year, Michael led the New Finance roundtable 'Bitcoin and Virtual Currencies' discussion which produced a document delivered to the UK No 10 Cabinet Office. Michael continues to discuss virtual currencies with UK government departments and regulators including HM Treasury and HMRC. Some current projects are part-or wholly confidential. His Bitcoin and Blockchain knowledge is supported by 25 years experience of traditional banking, money and finance, starting at Credit Suisse First Boston, then travelling overseas to lead the start-up of, and design all the procedures for, a newly licenced bank in Dubai (Emirates Bank International) and then (upon return) restructuring an existing UK Bank (Moscow Narodny Bank Ltd). Both positions were as the Bank's Chief Financial Officer. In 1993, Parsons designed and introduced the first Western Bank accounting database system (Chart of Accounts) to Russia (Kemerovo, then Sberbank, Moscow), as it emerged from the former Soviet Union. Michael Parsons' extensive operational and strategic banking/financial services experience and understanding gives him a unique perspective on the future application of the Bitcoin/Blockchain technology protocol and the emerging Bitcoin/Virtual Currencies/Blockchain financial services Ecosystem.
---
Paul Puey
CEO and Co-Founder
Airbitz
Paul is CEO and Co-Founder of Airbitz, a company with a vision of Bitcoin mass adoption through ease of use and ease of security. Airbitz has been focused on delivering a great user experience to connect Bitcoin users and merchants through their Bitcoin Directory and integrated mobile wallet. Paul is an Electrical Engineering and Computer Science graduate of UC Berkeley with a wide range of technical skills from low-level 3D graphics engineering to development of custom web CMS systems. He held lead engineering positions with Nvidia Corp and Chromatic Research. Most recently he owned and operated several non-technical small businesses where he implemented solutions to streamline the intersection of people, business, and technology.
---
George Samman
COO
BTC.sx
George Samman is the COO of BTC.sx, the world's first bitcoin derivatives trading platform. He is a former Wall Street Senior Portfolio Manager and Market Strategist as well as a technical analyst. A seasoned trader, George has over 8 years of experience in the financial markets.
---
Marco Santori
Commercial Litigator & Business Attorney
Nesenoff & Miltenberg LLP
Marco Santori is a business attorney and commercial litigator in New York City. His business practice focuses on early-stage companies in the high-technology sector, including web, e-commerce and the burgeoning digital currency spaces. He advises his clients on regulatory matters, including the compliance with, and avoidance of, money services and securities regulations. Marco assists his clients in protecting their own intellectual property as well as licensing the intellectual property of other rights holders. Marco is one of the few lawyers in the world with a substantial digital currency practice. He represents entrepreneurs in the three major segments of the digital currency space: payments, mining and investments. As Chairman of the Bitcoin Foundation's Regulatory Affairs Committee, his knowledge of the latest industry trends develops in near-real-time. Marco's litigation practice focuses on commercial and high-technology matters. He litigates disputes arising out of intellectual property, trade secrets, defamation and securities fraud. Marco is well-versed in alternative dispute resolution (ADR) and lectures on the topics of mediation and arbitration.
---
Adam Shapiro
Director
Promontory Financial Group
Adam Shapiro is a director in Promontory Financial Group's San Francisco Office and Promontory's West Coast AML Lead. He helps his clients design efficient and effective AML and compliance programs and develop sound regulatory relations. Adam's recent engagements include designing and implementing compliance and AML programs for Bitcoin companies, as well as helping them submit strong state licensing applications. He also has extensive experience advising prepaid firms and traditional money transmitters on compliance, risk and regulatory issues. Prior to joining Promontory in 2006, Adam worked for the U.K. Financial Services Authority for eight years, including serving as Chief of Staff to the Chairman.
---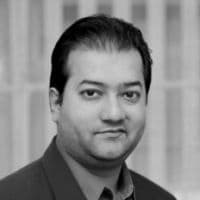 Bob Swarup
Principal
Camdor Global
Dr Bob Swarup is Principal of Camdor Global and a Fellow in Finance at the IEA. Bob is also author of recently-released book, Money Mania. He has twice featured on Coindesk discussing the bitcoin as well as in The FT, City AM, the BBC, CNBC and ABC amongst others.
---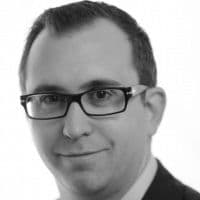 Daniel Tannebaum
CFE, Director, Financial Services Regulatory Practice
PricewaterhouseCoopers (PwC)
Daniel Tannebaum is a Director in PwC's Financial Crimes Advisory Practice and the Leader of the U.S. Sanctions Practice. Dan provides regulatory crisis management support to global financial institutions including banks, broker dealers and money services businesses. He also provides strategic AML and Sanctions Compliance Program support during both program creation and remediation. Previously he was Senior Associate and Commercial Financial Crimes Leader at Booz Allen Hamilton. Prior to joining Booz Allen Hamilton he served as the Head of Compliance for the Americas and Global Sanctions Champion at Travelex. In this capacity, Dan was responsible for a variety of divisions including Retail/Wholesale Foreign Exchange, Corporate FX Payments, Prepaid Access, Travel Insurance and a Brazilian Bank Holding Company. Dan directed a staff of over 30 Compliance professionals in the U.S., Canada and Brazil. Before joining Travelex, Dan was the OFAC Compliance Coordinator for the Federal Reserve Bank of New York, where he advised the Bank on OFAC issues. Dan also served as Senior Consultant at Protiviti Inc., serving in the Regulatory Risk Practice as the firm's OFAC subject matter expert. Dan has conducted BSA/AML/OFAC compliance audits for major domestic and international financial institutions and developed OFAC policies, procedures and risk assessments for various clients.
---
Michael Terpin
Co-Founder and CEO
BitAngels and SocialRadius
Michael Terpin co-founded BitAngels, the world's first angel network for digital currency startups, in May, 2013, with Engine CEO David Johnston and four other founding members. The distributed angel network currently has more than 100 members, representing $15 million in capital for bitcoin and cryptocurrency investments. Terpin is also CEO of SocialRadius, one of the nation's first social media marketing firms, and Terpin Communications, a leading international high-tech PR firm, where he launched some of the biggest success stories of the consumer Internet era, including America Online, Earthlink, and The Motley Fool. Success stories at SocialRadius include the viral outreach for recording artist Will.i.am's Yes We Can video during the Obama campaign (which won an Emmy, Webby and Clio Gold Lion), as well as social media event marketing for Live8 and LiveEarth, and blogger outreach for Participant Media ("The Cove") and several divisions of Philips. SocialRadius is headquartered in Las Vegas, with offices in Los Angeles, New York and San Francisco. Terpin also founded Marketwire, one of the world's largest and most technologically sophisticated company newswires. Originally known as Internet Wire, Marketwire was acquired in 2006. Terpin holds an MFA in Creative Writing from SUNY at Buffalo and degrees in Newspaper Journalism and English Literature from Syracuse University, where he serves as an advisor to its top-ranked Newhouse School of Public Communications and was inducted into its prestigious Wall of Fame in 2000. Terpin is also an investor and advisor to many media and technology companies, including FundAmerica, Liquipel, Stockr, Virurl, Walls360, YouMail and XFire.
---
Marc Warne
Founder
Bittylicious
Marc Warne is the founder of Bittylicious, a service which offers users the easiest way to buy Bitcoins. Marc has a thorough background in Computer Science and discovered the Bitcoin world in 2012. Bittylicious was launched in June 2013 and has traded over £5m worth of Bitcoins.
---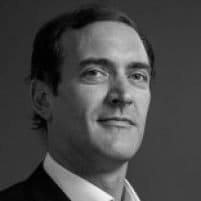 Steve Waterhouse
Partner
Pantera Capital
Steve is an entrepreneur whose experience spans the lifecycle of venture-backed startups. In 2000, he joined Infrasearch, a peer-to-peer search engine acquired by Sun Microsystems. He held several positions at Sun, including creating the Honeycomb storage product line. He co-founded RPX Corporation and helped grow it through IPO. He then co-founded Koru Ventures, an investment firm providing loans using IP as collateral. Koru was acquired by Fortress Investment Group, where he then served as CTO of the IP finance group. Steve holds Ph.D., M.Phil., and M.A. degrees in engineering from Cambridge University, where he received the Isaac Newton prize for Ph.D. research.
---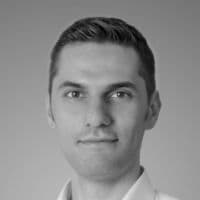 Stanislav Wolf
Founder, Consultant
World BTC UG
Stanislav Wolf is a consultant with a passion for digital currencies, he is an investor in several bitcoin start-ups, co-founder of the first bitcoin conference in Germany and organizer of the World-Bitcoin-Forum. He explored the possibilities of digital currencies during his studies at the University of Applied Sciences Bonn-Rhein-Sieg and was one of the first bitcoin users in Germany.
---
Gavin Wood
CTO
Ethereum
Gavin earned a Masters and Doctorate in Computer Science at York, UK. He later specialised in advanced computational and domain-specific languages before founding OxLegal, a software venture specialising in the semantic analysis of legal documents. He is now CTO of the Ethereum project, a next-generation blockchain-based crypto-law system.
---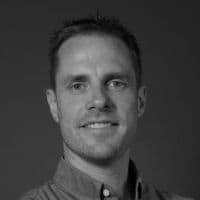 Josh Zerlan
Operations Manager
Butterfly Labs
As Butterfly Lab's Operations Manager, Mr. Zerlan is responsible for operations within Butterfly Labs, as well as long term product evolution and development. Mr. Zerlan has an excellent track record of identifying industry trends,capitalizing on upcoming product and service vacuums that will present an excellent opportunity for fast, nimble start ups to fill. Mr. Zerlan designed, built and deployed one of the most recognized Bitcoin mining pools. He has also operated a successful ISP for over a decade. He has held roles as diverse as IT, banking system administration, network & system archetect, database administration, hardware development and medical robotics and image guidance. Mr. Zerlan is an Army Veteran, having served during Desert Shield and Desert Storm as a Korean linguist in the 1990's and holds degrees in Computer Information Systems, Computer Science and Liberal Arts.
---